I have several small designs that you can pick from. Click on the images to get a full size view. Once you have found one you like take down its code and let your inn assistant know. They will set everything up for you, and notify you when it is ready.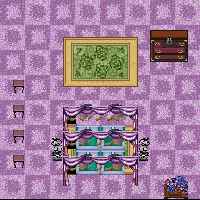 Code: 0101 - "Lavender Dream"

Designer: Releen

Feel yourself drifting away on a Lavender Dream. The soft inviting colors of this room are sure to relax you after a hard day hunting or exploring. If you have always wanted a place to call your own, this may be your dream room.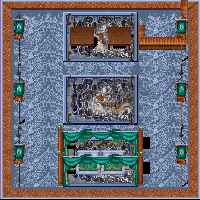 Code: 0102 - "Sky Dreams"

Designer: Filnoos

You feel as thought you are walking amongst the clouds. The softness of the carpets has been compared with clouds too! As only she can, Filnoos has brought together heaven and earth. For your slice of heaven, rent this room.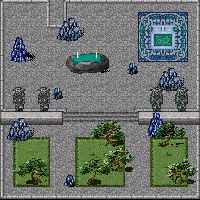 Code: 0103 - "Stone Sentinels"

Designer: Dok-Sin

Ever watchful statues will keep an eye on your house while you are off adventuring about the lands. With a small garden area, a comfortable bed, and not much more this room may appeal to the more rugged members of the community. There is no sacrificing necessity, but perhaps skimping on luxury.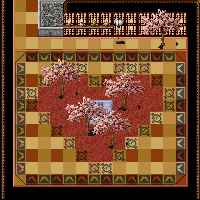 Code: 0104 - "Love's Nest"

Designer: Filnoos

A favourite room for newly-weds just starting out. Love is sure to blossom as the apple blossom trees do. Inspired by her own true love, Filnoos lives in a similar house till this day. ((She has been married for over 14 Yuri's now!)) May true love find you too.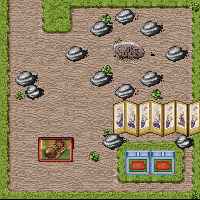 Code: 0105 - "Grange"

Designer: Altree

Spend the night sleeping on a patch of the softest grass this side of the sea. Specially imported by Altree, this grass is extremely lush and yet hardy. Very little maintenance is needed to keep it looking its finest. A small stone circle is also built into this room, and can be used for multiple purposes.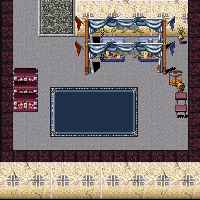 Code: 0106 - "Essence"

Designer: Releen

Simple, yet sophisticated. With an upper class style this room is sure to impress your guests. Clean cut lines and classic beauty. Plenty of open spaces for those all night dance parties or a quiet evening with a few friends.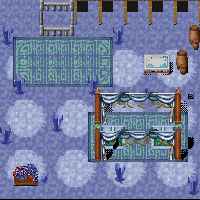 Code: 0107 - "Marble Sky"

Designer: Dok-Sin

Marble so finely cut that it is as clear as the morning sky. Relaxing and awe-inspiring. This is truly one of those rooms that lets you wake up feeling refreshed. With his bold use of healing crystals, which seem to sprout magically from the marble floor, Dok-Sin brings peace and harmony to you in this room.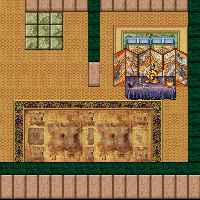 Code: 0108 - "Serenity"

Designer: Filnoos

A luxurious thick pile carpet, made from the finest woven threads, is the central focus of the room. With a quiet side room for sleeping and resting this room has everything you need. Filnoos' traditional flare is brought to the room in the shape of a golden statue, a piece that is sure to be the topic of many a conversation in your room.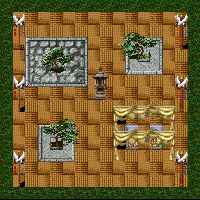 Code: 0109 - "Woven Reeds"

Designer: Altree

With a floor made from intricately woven reeds, this room is truly unique. The air is allowed to flow freely, giving the room a sense of the outdoors. With plenty of room to move around, but not too much empty space, this room could be exactly what you are looking for.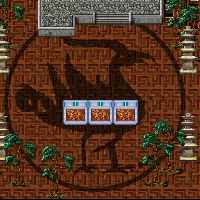 Code: 0110 - "Flamboyance"

Designer: Releen

With inspiration from the kingdom of Nagnag Releen brings you this offering. Built using traditional tribal style this home is very spacious, and holds to tradition without sacrificing convenience.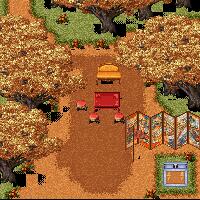 Code: 0111 - "Autumn Dream"

Designer: Altree

With a simple coordination of colors, Altree brings Autumn to your room! It is undeniable that this room will bring calm and relaxation into your life. Sit and enjoy a cup of soothing herbal tea with your friends, while you listen to the song of Nature as the wind rustles gently through the leaves of the trees all around you.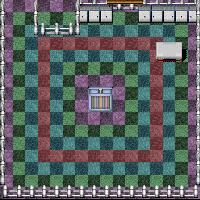 Code: 0112 - "Rainbow Delight"

Desinger: Filnoos

With a bold use of colors Filnoos has made the simplest things appear grand. With very little to clutter this space, what is actually a small room appears larger, with a lot of open area for you to use. Let the vibrant colors of this room inspire the artist within you.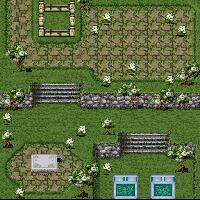 Code: 0113 - "Stoney Terrace"

Designer: Dok-Sin

With delicate white flowers that seem to sprout magically from the stoney ground, Dok-Sin once again adds an air of mystique to his work. It may be a smaller room, but there is room for a friend to spend the night, sleeping peacefully amid the sweet scent of blossoms in bloom.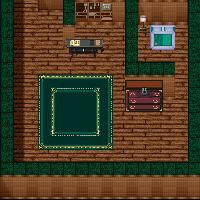 Code: 0114 - "Traditionality"

Desinger: Releen

A quiet place to sit and relax. Complete with its own study area, bedroom and open floor plan, this room has it all. With traditional materials and its clean cut lines this is one of Releens most popular designs.

Or would you like to read a little about the designers?