I have several large designs that you can pick from. Click on the images to get a full size view. Once you have found one you like take down its code and let your inn assistant know. They will set everything up for you, and notify you when it is ready.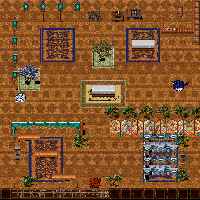 Code: 0301 - "Tribal Gathering"

Designer: Altree

Using Neutral tones, Altree has created a simply divine environment for you to live in. Richly textured carpeting, rugs and bedding abound in this living space large enough for a family of 8. With a separate kitchen, living room, sleeping area and a library filled with text from the old masters, legends, stories, and languages. Study, relax, eat, and enjoy life in these rooms.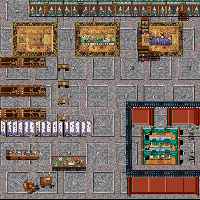 Code: 0302 - "Scholars Den"

Designer: Dok-sin

Truly a master piece in design and space. The stone floor uses a grey stone along with a rare rose stone quarried from the Mountains on Vale. This living environment combines old traditions with new techniques. This home includes a kitchen, entertaining areas, complete library and study area as well as sleeping area.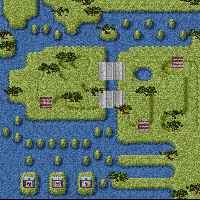 Code: 0303 - "Island Paradise"

Designer: Altree

Bringing water and earth together in their purest forms. With the sound of running water the whole room is filled with tranquility. Sit a while on the banks and daydream about the finer things in life, or dip your toes in the cool crisp water of the small pond. Sure to bring you endless Yuris of pleasure, this design is one of Altrees' best.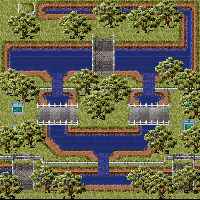 Code: 0304 - "Forested Falls"

Designer: Altree

A true paradise. With the sound of waterfalls echoing around the room and birds signing in the many trees, this room is sure to please the naturalist in you. Altree has truly brought the magnificence of Nature to a place that can be shared by so many.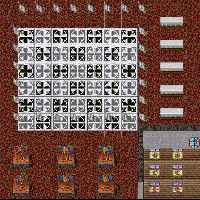 Code: 0305 - "Ball Room"

Designer: Filnoos

Tons of room for anything! A magnificent dance floor can also be used for friendly play battles with friends. With a private lockable bedroom area this room will be exactly what you are looking for, whatever your need happens to be.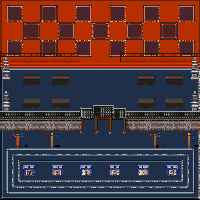 Code: 0306 - "Royal Function"

Designer: Releen

The rich textures and colors in this design bring to mind a place where great things happen. A banquet hall, a ballroom, resting area filled with the softest woven fabrics you have ever laid your head upon.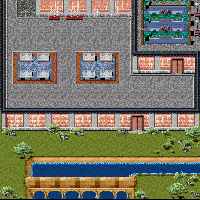 Code: 0307 - "Grand Hall"

Designer: Dok-Sin

A grand hall if ever there was one! Endless amounts of room for those larger gatherings. Have a tea party in the garden, host a tribunal in the main room. It can all be done here. The bedroom can be locked for privacy, as can the garden. Truly a room with multiple uses. Once again Dok-Sin brings a warm softness to the hard cold stone as only he could do.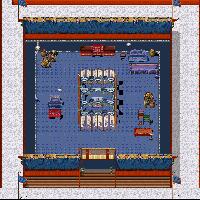 Code: 0308 - "Frabricity"

Designer: Filnoos

As a young child, growing up in her family's small cabin in the wilderness, Filnoos dreamed of one day living in a room like this. No expense has been spared to make those childhood dreams a reality. For those who like the finer things in life, this may be the room of your dreams too.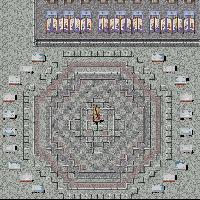 Code: 0309 - "Life Engraved"

Designer: Dok-Sin

Absolutely exquisite! This is, without a doubt, Dok-Sin's greatest work. The ultimate room to host that big party, celebrate a wedding, or simply a get together with good friends. With plenty of sleeping room for guests to stay the night, what more could you want in a room?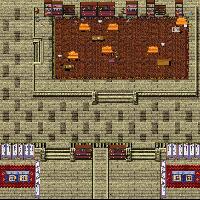 Code: 0310 - "Scholars hideaway"

Designer: Releen

If your passion is knowledge, this is the room for you. With a large open study area, complete with desks, chairs and a luxurious carpet this room will make the perfect retreat for the scholars of the kingdom. Two seperate sleeping areas ensure privacy and a restful night.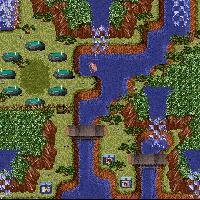 Code: 0311 - "Waterfall dreams"

Designer: Altree

With a really rugged feel, living here will be just like spending the night outdoors under the stars. Surrounded by the relaxing sounds of running water, this is the perfect room to get away from all the troubles of your hectic life. Enjoy!

Or would you like to read a little about the designers?